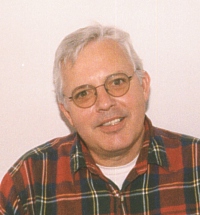 Recently retired from 34 years as an English teacher in Manitowoc, Wisconsin, Hugh Foster is a woodworker and author with over 30 years' experience building custom furniture.
With over 20 years as a tool reviewer and consultant to several tool manufacturers, Hugh has also published several tool manuals and four woodworking books:
Biscuit Joiner Handbook(Sterling Publishing Company, 1989 and 1995)
Making Wood Tables (Sterling Publishing Company,1994)
Biscuit Joiner Basics (Sterling Publishing Company, 1996)
Picture Framing Basics (Sterling Publishing Company, 1997)
Additionally, he has published nearly 400 magazine articles which appeared in these magazines at home and abroad:
Building & Remodeling News
American Woodworker
Australian Woodworker
Boy's Life
CabinetMaker
Craftsman at Home
Creative Woodworks and Crafts
FDM
Fine Homebuilding
Fine Woodworking
Home Shop News
More Woodturning
National Association of Home and Workshop Writers Newsletter

Popular Woodworking
School Shop News
Today's Woodworker
The Woodworker
Whole Earth Review
Wood News
Woodcarving
Woodshop News
Woodturning
Woodwork
Woodworker
Woodworker's Business News
Workbench
asktooltalk.com
In 1996 he received Stanley's Golden Hammer Award (second prize) for Biscuit Joiner Basics, published that year by Sterling Publishing Company.
Contact Hugh through eMail at woodwriter@sbcglobal.net.
---
Looking for home improvement Q&As? Click here!
[ Back to Top ]
Related Search Terms: author Hugh Foster, woodworker, building custom furniture, biscuit joiner handbook, picture framing basics