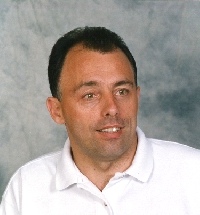 Michael Collihole, with 28 years of hands-on experience, is a recognized expert in the construction and remodeling world. He is a Master Artisan, Master Plasterer, Builder, Contractor, Instructor, Author, and Product Consultant.
Known as "The British International Home Improvement Expert," Michael is also the founder of British American Artex & Design. He has restored many historic buildings in England - St Mark's Church, Plymouth, U.K., along with 16th & 17th century English country homes.
Michael provides practical how-to for both DIYers and Professionals and specializes in custom design looks. He has written the following:
"School of Texturing" manual which is distributed to tradesmen and do-it-yourselfers who take his classes.
The "Step by Step" how-to book on Home Improvement.
Additionally, he has authored articles for a variety of home magazines and newspapers:
Better Homes and Garden
Building & Remodeling News
Daily Market News (Indianapolis, IN)
Home Builders (Local and National)
Painting and Decorating Contractors of America
Remodeler (North Carolina)
Talk of the Town (St Paul, MN)
The Family Handyman (Multi-Housing News)
The Professionals N.A.R.I. (National)
Toronto Star (Canada)
Wall and Ceiling (Paint Dealer)
Michael has also made numerous appearances on local and national television and radio in the United States and Canada:
A.B.C.-WEWS Cleveland "Morning Exchange" (frequent guest)
B.T.V. with Ann Rohmer
C.N.B.C. "Steals and Deals" (frequent guest)
"Good Day New York"
Home and Garden TV "Decorating with Style:
"Home Matters"
Lifetime "Our Home" (frequent guest)
WTAM 100 "Mike and Judi Home Improvement Radio Show," Canada
W.T.N. Weekday "Woman TV Network"
In 1997 he was awarded the Pinnacle Merchandising Excellence Award from The National Hardware Show. Michael also makes appearances at International Home and Garden Shows and store appearances in England, the United States, and Canada.
Contact Michael through eMail at BritHomeExpert@hotmail.com.
---
Looking for home improvement Q&As? Click here!
[ Back to Top ]
Related Search Terms: author Michael Collihole, Master Artisan and Plasterer, British International Home Improvement Expert