We are pleased to present this information on dealing with, screening, or hiring a contractor as described by the company offering such services. Because we have not checking into these services being offered, we are unable to endorse them or provide you with any additional information.
---
Find Reliable, Licensed Contractors, Fast! Experian®, a global information services company, now offers ContractorCheck, an online resource to help consumers choose a contractor.
ContractorCheck assists homeowners in making the best possible decision based on the most thorough information available about a contractor's business.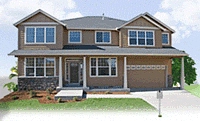 Its easy-to-read reports and overall contractor ratings enable homeowners to search for contractors in their specific area, check a contractor's business background, and protect themselves against contractor fraud.
Powered by BizSourceSM, Experian's commercial database, ContractorCheck provides consumers with vital information about a contracting company, including business license status, whether or not the company is bonded and insured, its length of time in business, and a credit summary indicating any judgments or liens against the contractor. This information helps consumers identify contractors whose businesses may be struggling, offering insights into whether a contractor might complete their home improvement project once it has started.
For more information about how you can protect yourself from contractor fraud, please visit www.ContractorCheck.com (12/04/07).
Copyright © 2007 LAF/C.R.S., Inc. All rights reserved.
Looking for home improvement Q&As? Click here!
[ Back to Top ]
Related Search Terms: Product Previews, ContractorCheck, contracor fraud, Experian, licensed contractors, hiring a contractor