How will an abatement contractor prepare an area for asbestos removal?

How will a state-certified asbestos abatement contractor prepare an area for asbestos removal?

Asbestos abatement is a complicated project from start to finish. The goal is to contain the asbestos fibers in one place, do the work, and remove those fibers from the room safely, leaving a clean room that is free of asbestos fibers. The preparation to remove a popcorn ceiling is quite arduous so I want to give you an overview of what's involved—from special protective clothing to tools—when a contractor prepares to remove an asbestos containing material.
The contractor begins the process by sealing off the room from the rest of the home using plastic sheeting to build an enclosure of two layers of 6-mil plastic on the floor and one layer of 2- or 3-mil plastic on the walls and three-leaf access doors. If there's no exterior door located in the work area, a sealed exit chamber will also be required to provide an exit to the exterior. This plastic enclosure and exit chamber will help prevent asbestos fibers from entering other parts of the home.
A negative pressure air machine will be used during the removal process to control airflow and insure against fibers traveling throughout the home.
The contractor will also use a HEPA vacuum, wear approved respirators (half-face, dual-cartridge, each equipped with purple color-coded P-, N-, or R-100 [HEPA] filters), disposable clothing (coveralls with built-in booties), eye protection, a supply of rubber gloves, asbestos waste disposal bags, and miscellaneous tools for the actual asbestos removal and room cleaning.
When all the work is done, the contractor will carefully back out of the room, removing the sheeting in a particular order and rolling it up for proper disposal. He will also remove his protective clothing in a particular order and include it for disposal. Finally, all the waste products—both the popcorn from the ceiling and the protective sheeting and clothing—will be properly disposed of at a facility that accepts such hazardous waste.
Asbestos abatement is not inexpensive: labor, permits, equipment, protective materials, and disposal are all part of the cost. However, what is your health worth and the health of your family? A state-certified asbestos abatement contractor will remove the asbestos safely and dispose of it safely. That's worth a lot!
This article is not the final word on the subject. I encourage you to read all the Q&As here carefully, check out all the links to read what others have to offer, and consult your local/regional/state air quality authorities about the applicable regulations before you begin the project.
Asbestos abatement has stringent requirements. When you finish your research, you may decide to turn it over to the pros, something I heartily recommend.
I've been in the construction field for over 25 years and wish I'd known then what I know now about asbestos. I would not have tackled a lot of projects because of the asbestos content of so many building products.
If you're addressing asbestos in your home, e.g., you want to remove your popcorn ceiling, I recommend that you purchase my informative 10-page article, Asbestos In Popcorn Ceilings.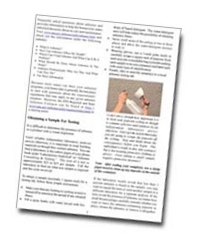 In addition to a thorough discussion of the potential asbestos risk presented by popcorn ceilings, the article includes information about asbestos abatement procedures as well as links to government and state agencies where you can get more information, locate state-certified professional asbestos contractors for removal, and find other documents that address removing the asbestos yourself.
As an added bonus, Patching a Popcorn Ceiling has been added to Asbestos In Popcorn Ceilings to help those who need to make repairs to their ceilings. The process is about the same whether the ceiling contains asbestos or not; however, for your own peace of mind, you still need to determine if your ceiling contains asbestos, and the article describes procedures to follow to safely take a sample for testing.
---
| | |
| --- | --- |
| | Don't forget—before starting this project get your informative 10-page PDF article titled Asbestos In Popcorn Ceilings and Patching a Popcorn Ceiling. To order your downloadable .pdf printable copy, click here or click the purchase button to the left! |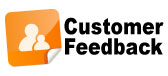 Copyright © 2008 LAF/C.R.S., Inc. All rights reserved.
Question answered by Leon A. Frechette.
[ Back to Top ]
---