What's the basic procedure for removing a popcorn ceiling?

What's the basic procedure for removing a popcorn ceiling?

Actually removing a popcorn ceiling is quite simple. However, if your ceiling contains asbestos, then you will need to hire a certified asbestos abatement contractor to do the work or follow all the requirements to properly and safely remove and dispose of the asbestos waste.
This will be a messy project so be sure to remove all the furniture or cover pieces too heavy to remove with 6-mil polyethylene plastic sheeting. Also cover the floors in 6-mil and the walls with 2- or 3-mil plastic sheeting.
Do the floor first by running the sheeting up the wall about a foot and securing the top edge with masking tape. Tape the wall sheeting up at the top close to the ceiling and make sure that it overlaps the top edge of the floor covering.
The easiest way to remove a popcorn ceiling is to fill an air-pressured (pump) weed or fertilizer type sprayer with a liquid detergent and warm water mixture (1 cup of detergent to 5 gallons of water). Minimize suds by adding the liquid detergent to the water, not the other way around.
Spray the ceiling and allow it to soak in for 15 to 20 minutes. Working in sections about 4 feet square, scrape the ceiling into a cardboard box using a broad-handled 6- or 8-in.-wide taping knife (blade). To prevent the knife from digging into the surface, round the outside edges of the taping knife with a file.
The cardboard box method is slow, but it will prevent the debris from falling on the floor, thus eliminating a potential accident—wet popcorn on plastic sheeting is slippery. A wider blade will speed up the process, but use one that will be comfortable when scraping into the box. Do not attempt more than what can be removed and cleaned in one day.
Keep the sprayer filled with the liquid detergent and warm water mixture and remoisten the ceiling as needed. Have plenty of boxes on hand in the work area.
If your ceiling contains asbestos, be sure to dump the entire box into an asbestos disposal bag when it becomes too heavy to comfortably handle. The filled disposal bags will later be taken to a licensed disposal site or transfer station.
I encourage you to read all the Q&As here carefully, check out all the links to read what others have to offer, and consult your local/regional/state air quality authorities about the applicable regulations before you begin the project.
Asbestos abatement has stringent requirements. When you finish your research, you may decide to turn it over to the pros, something I heartily recommend.
I've been in the construction field for over 25 years and wish I'd known then what I know now about asbestos. I would not have tackled a lot of projects because of the asbestos content of so many building products.
If you're addressing asbestos in your home, e.g., you want to remove your popcorn ceiling, I recommend that you purchase my informative 10-page article, Asbestos In Popcorn Ceilings.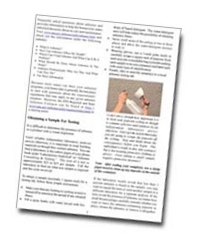 In addition to a thorough discussion of the potential asbestos risk presented by popcorn ceilings, the article includes information about asbestos abatement procedures as well as links to government and state agencies where you can get more information, locate state-certified professional asbestos contractors for removal, and find other documents that address removing the asbestos yourself.
As an added bonus, Patching a Popcorn Ceiling has been added to Asbestos In Popcorn Ceilings to help those who need to make repairs to their ceilings. The process is about the same whether the ceiling contains asbestos or not; however, for your own peace of mind, you still need to determine if your ceiling contains asbestos, and the article describes procedures to follow to safely take a sample for testing.
---
| | |
| --- | --- |
| | Don't forget—before starting this project get your informative 10-page PDF article titled Asbestos In Popcorn Ceilings and Patching a Popcorn Ceiling. To order your downloadable .pdf printable copy, click here or click the purchase button to the left! |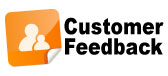 Copyright © 2008 LAF/C.R.S., Inc. All rights reserved.
Question answered by Leon A. Frechette.
[ Back to Top ]
---