Asbestos is found in what types of products?

Usually I hear about asbestos being used as an insulating product. In what other products is asbestos found?

Asbestos is both durable and fire retardant. It became popular to manufacturers and builders from the early 1900s to the 1970s because it resists corrosion and insulates well. It has been estimated that 3,000 different types of commercial products contain some amount of asbestos (from as little as 1 percent to as much as 100 percent).
Asbestos can be found in many items from paper products and brake linings to floor tiles and thermal insulation. The list includes such products as fire retardant sheeting (gray asbestos paper), cement asbestos board, loose blown-in and batt insulation (1930 – 1950), sheet vinyl flooring (including the backing or underlayment), vinyl tile and vinyl adhesive, insulation blankets (the outside covering or shell for steam and hot water pipes), door gaskets, duct insulation and tape at duct connections of furnaces and boilers, sprayed- or troweled-on surface material for walls and ceilings, spackle, joint compounds, textured paints, vinyl wallpaper, roofing felts, roof felt shingles, roofing shingles, roofing tiles, and siding, just to name a few.
I've been in the construction field for over 25 years and wish I'd known then what I know now about asbestos. I would not have tackled a lot of projects because of the asbestos content of so many building products.
If you're addressing asbestos in your home, e.g., you want to remove your popcorn ceiling, I recommend that you purchase my informative 10-page article, Asbestos In Popcorn Ceilings.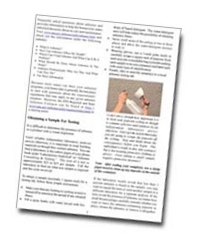 In addition to a thorough discussion of the potential asbestos risk presented by popcorn ceilings, the article includes information about asbestos abatement procedures as well as links to government and state agencies where you can get more information, locate state-certified professional asbestos contractors for removal, and find other documents that address removing the asbestos yourself.
As an added bonus, Patching a Popcorn Ceiling has been added to Asbestos In Popcorn Ceilings to help those who need to make repairs to their ceilings. The process is about the same whether the ceiling contains asbestos or not; however, for your own peace of mind, you still need to determine if your ceiling contains asbestos, and the article describes procedures to follow to safely take a sample for testing.
---
| | |
| --- | --- |
| | Don't forget—before starting this project get your informative 10-page PDF article titled Asbestos In Popcorn Ceilings and Patching a Popcorn Ceiling. To order your downloadable .pdf printable copy, click here or click the purchase button to the left! |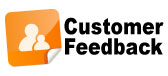 Copyright © 2008 LAF/C.R.S., Inc. All rights reserved.
Question answered by Leon A. Frechette.
[ Back to Top ]
---