How should I prepare an area for asbestos removal?

How should I prepare an area for removal of a popcorn ceiling that contains asbestos?

Removal of a popcorn ceiling that contains asbestos is about 90 percent preparation and 10 percent actual popcorn removal. However, meticulous preparation before the work is vital to protect yourself and your family from the dangers of asbestos.
This is not the final word on the subject; rather, it's an overview of the basics. You'll need to do further research to ensure that your site is properly prepared so your asbestos removal project will be both safe and legal.
First, seal off the room from the rest of the home using plastic sheeting to build an enclosure of two layers of 6-mil plastic on the floor and one layer of 2- or 3-mil plastic on all the walls and three-leaf access doors. If there's no exterior door in the work area, a sealed exit chamber will also be required to provide an exit to the exterior. This plastic enclosure and exit chamber will help prevent asbestos fibers from entering other parts of the home.
Turn off the heating and air conditioning system to prevent asbestos fibers from traveling to other parts of the house.
Remove ceiling light fixtures, fans, smoke alarms, or other devices. Since water will be used for the ceiling removal and water and electricity don't mix, turn off the electricity or exercise extreme caution as you remove the popcorn. Be aware that no electricity plus the plastic sheeting used to encapsulate the room plus the required eye protection will make it difficult to see.
Post signs to warn friends and family to stay away from the work area.
Take air samples after the work is completed and the area is decontaminated to insure that the area is safe for use.
It will take about 3 working days (start to finish) to clear an area approximately 600 square feet—including collecting supplies, setting up the containment area, removing the asbestos containing material, cleaning up, and disposing of the waste properly and legally.
As you can see, asbestos abatement has specific and stringent requirements. When you finish your research, you may decide to turn the project over to the pros, something I heartily recommend.
I've been in the construction field for over 25 years and wish I'd known then what I know now about asbestos. I would not have tackled a lot of projects because of the asbestos content of so many building products.
To get the whole picture, I recommend that you purchase my informative article, Asbestos In Popcorn Ceilings,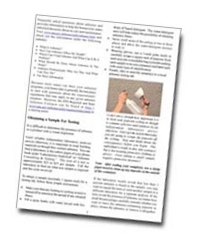 which describes how to determine if asbestos is present and the steps a professional takes to decide if removal is the correct course of action. These same steps apply to homeowners facing the same decisions.
Included are links to government and state agencies where you can get more information on the subject, locate state-certified professional asbestos contractors for removal, and find other documents that address removing the asbestos yourself.
As an added bonus, Patching a Popcorn Ceiling has been added to Asbestos In Popcorn Ceilings to help those who need to make repairs to their ceilings. The process is about the same whether the ceiling contains asbestos or not; however, for your own peace of mind, you still need to determine if your ceiling contains asbestos, and the article describes procedures to follow to safely take a sample for testing.
---
| | |
| --- | --- |
| | Don't forget—before starting this project get your informative 10-page PDF article titled Asbestos In Popcorn Ceilings and Patching a Popcorn Ceiling. To order your downloadable .pdf printable copy, click here or click the purchase button to the left! |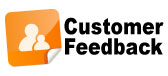 Copyright © 2008 LAF/C.R.S., Inc. All rights reserved.
Question answered by Leon A. Frechette.
[ Back to Top ]
---