Patching a popcorn ceiling

I had part of my popcorn ceiling patched and the painter left yellow strips on my ceiling and said he could not match it any better. I bought an acoustical ceiling paint (new white) and still was unable to cover the yellow lines. What can I do? I am planning to sell my house and do not want to have the whole ceiling done.

For those unfamiliar with the terminology, a popcorn ceiling is also known as an acoustical ceiling. These ceilings were a fad in the early 60's—similar to shag carpet. I believe popcorn ceilings were intended to help speed up the wallboard/taping process so tapers didn't have to do a super job since a popcorn ceiling can certainly cover a multitude of sins.
As an experienced former remodeling contractor, I have run into quite a few jobs over the years where the popcorn, after patching and respraying, discolored once it was dry. Also, a dirty yellowish color will appear where the acoustical ceiling material was applied too heavily, especially where the new material overlaps existing popcorn. There is a product on the market that covers discolorations and prevents future bleed-through—I've used the product many times over when fixing or patching popcorn ceilings, so I can relate to your question from experience.
However, patching a popcorn ceiling is a tricky process and is not as easy as it looks. Whether you are just touching up the ceiling texture or repairing a damaged ceiling area, as in your case, it's difficult to achieve an undisturbed look.
While there's a somewhat easy solution to correcting the problem, it's a complex subject matter that makes it difficult to give you a simple answer to your question because the likelihood of your acoustical textured ceiling containing asbestos is great.
So, with that in mind, I have to give a word of caution about your popcorn ceiling. It's possible that your ceiling contains an asbestos level of 3 to 8 percent. The application of sprayed-on asbestos-containing coatings was banned in 1978, but a lot of popcorn ceilings installed as late as 1986 contained asbestos in the mixture. I cannot stress enough how important it is to treat your ceiling as though it contains asbestos.
In order to correct your problem, you might have to disturb and/or scrape off the ceiling texture and start over again. If this is the case (and most likely it will be), then I recommend that you have your ceiling tested for asbestos (if you haven't done so already) before tackling your project. Do your homework and learn about asbestos and consider the consequences before you begin.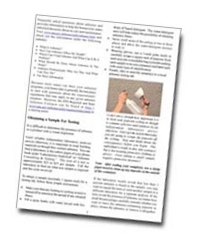 For that reason I have created an informative 10-page article titled Asbestos In Popcorn Ceilings that's worth its weight in gold. This article is easy to understand and delivers a wealth of clear and concise information and will answer your question in depth.
As an added bonus to Asbestos In Popcorn Ceilings, I've included Patching a Popcorn Ceiling to help those who need to repair their ceilings. The process is about the same whether the ceiling contains asbestos or not; however, for your own peace of mind you still need to determine if your ceiling contains asbestos.
If you follow what I have outlined throughout Asbestos In Popcorn Ceilings and in the section under Patching a Popcorn Ceiling, which pertains to you, your project will appear as professional as you'd expect it to be if you'd hired a pro to do it—just a lot less expensive.
Yes, there's a lot of free information on the web, but none presents this much in-depth information as clearly and simply as this particular .pdf article.
Still not convinced? Take a few minutes to read what our satisfied customers have to say by clicking here to read their feedback. This article is definitely worth the investment.

To order your downloadable .pdf printable copy of Asbestos In Popcorn Ceilings and Patching a Popcorn Ceiling, click here or click the purchase button below!
UPDATE 03/24/01
I'm delighted to say this project did have a happy ending:
Hi Leon:
After reading your advice, we redid the area that we popcorned in the house and with lots of patience, we managed to get it to look good. It took three applications of carefully applying the popcorn in a much thinner consistency, and we got it right after the 3rd one.
Thanks very much for all your help and advice. —Annette L.
---
| | |
| --- | --- |
| | Don't forget—before starting this project get your informative 10-page PDF article titled Asbestos In Popcorn Ceilings and Patching a Popcorn Ceiling. To order your downloadable .pdf printable copy, click here or click the purchase button to the left! |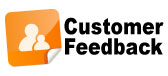 Copyright © 2001, 2004, 2006, & 2007 LAF/C.R.S., Inc. All rights reserved.
Question answered by Leon A. Frechette.
[ Back to Top ]
---