Removing a popcorn ceiling

I have what are known as "popcorn ceilings" throughout my house. I would like to remove them and put in some other texture instead. Can you give me some advice on the easiest way to do this?

Because you have a "popcorn ceiling" I'm unable to provide you with a straight-to-the-point answer to your question. Instead, I have to give a word of caution about your popcorn ceiling!
The application of sprayed-on asbestos-containing coatings was banned in 1978, but a lot of popcorn ceilings installed as late as 1986 contain asbestos in the mixture. It's possible that your ceiling contains an asbestos level of 3 to 8 percent.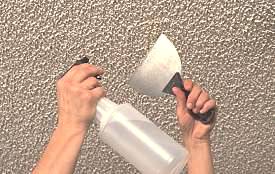 I cannot stress enough how important it is to treat your ceiling as though it contains asbestos. Don't get the notion you can scrape the popcorn off the ceiling today without doing your homework. Learn about asbestos and consider the consequences before you begin.
As an experienced former remodeling contractor, I have created an informative 10-page article titled Asbestos In Popcorn Ceilings that's worth its weight in gold. This article is easy to understand and delivers a wealth of clear and concise information and will answer your question in depth.
Asbestos In Popcorn Ceilings covers such topics as: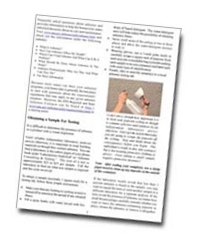 What is Asbestos?
Learn More About Asbestos
Obtaining a Sample for Testing
Popcorn Ceiling With Asbestos
Other Options for Dealing with Asbestos
What If Your Popcorn Ceiling Has Been Painted?
Popcorn Ceiling With Asbestos: A Contractor's Removal Procedures
Popcorn Ceiling With Asbestos: Removing It Yourself
Removal Procedures—With or Without Asbestos
Cleanup Following Asbestos Removal
Finishing Your Popcorn-Free Ceiling
Asbestos In Popcorn Ceilings describes the steps a professional takes to decide if removal is the correct course of action. These same steps apply to homeowners facing the same decisions: is asbestos present, should it be removed, and who should do the work?
Procedures are also outlined within the article that describe how to remove a popcorn ceiling whether or not it contains asbestos. This information is provided to help homeowners with the decision-making process.
I've also included links to government and state agencies where you can get more information on the subject, locate state-certified professional asbestos contractors for removal, and to other documents that address removing the asbestos yourself.
Professionally speaking, I wish the document I created had been available when I first started out as a remodeling contractor. I know for a fact that I would have done things much differently when it came to dealing with "popcorn ceilings."
As an added bonus to Asbestos In Popcorn Ceilings, I've included Patching a Popcorn Ceiling to help those who need to repair their ceilings. The process is about the same whether the ceiling contains asbestos or not; however, for your own peace of mind you still need to determine if your ceiling contains asbestos.
Patching a popcorn ceiling is a tricky process and is not as easy as it looks. Whether you are just touching up the ceiling texture or repairing a damaged ceiling area, it is difficult to achieve an undisturbed look. However, if you follow what I have outlined in the section under Patching a Popcorn Ceiling, your project will appear as professional as you'd expect it to be if you'd hired a pro to do it—just a lot less expensive.
Yes, there's a lot of free information on the web, but none presents the in-depth information as clearly and simply as this article. Still not convinced? Take a few minutes to read what our satisfied customers have to say—just click the Customer's Feedback button below. This article is definitely worth the investment.
---
| | |
| --- | --- |
| | Don't forget—before starting this project get your informative 10-page PDF article titled Asbestos In Popcorn Ceilings and Patching a Popcorn Ceiling. To order your downloadable .pdf printable copy, click here or click the purchase button to the left! |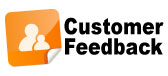 Copyright © 2001, 2004, & 2007 LAF/C.R.S., Inc. All rights reserved.
Question answered by Leon A. Frechette.
[ Back to Top ]
---