Japanese saw's versatility

I am a lady who needs a new saw for home use. What one saw would you recommend? I will use it for cutting 2x4's, exterior plywood, and building birdhouses, etc. Do you recommend the cordless tools, especially the saws? I am considering a circular saw, a miter saw, or a table saw. What do you think? —Thanks.

Unfortunately, it's hard to recommend just one saw based on the products and applications you describe. I firmly believe that you can never have enough tools—including saws. A 2x4, for example, could be cut with a handsaw, circular saw, or an electrical miter saw depending on the complexity and number of cuts required. Plywood is normally placed on two to four sawhorses and cut freehand using a worm-drive saw or a circular saw and guide. Smaller manageable pieces of plywood can be cut on a table saw. Miter cuts are better accomplished using an electric miter saw but could be done on a table saw using a push miter guide.
With that in mind, I would first recommend a Japanese saw, because it is quite versatile and requires less effort to use than traditional American handsaws. Unlike their Western push-stroke counterparts, they work exactly opposite of what we learned growing up—they cut on the pull stroke. In fact, a majority of your everyday gestures involve a pulling motion, e.g., opening a door, slicing a tomato, cutting a steak, or taking a tissue out of the box.
The difference between the two saw techniques (pull vs. push) is rooted in the thinness of the blade metal which produces a narrower kerf (width of cut), thus cutting requires less effort. The unique blade features teeth with three cutting edges (except the two-edged rip tooth), which allow the saw to cut straighter, faster, smoother, and cleaner on both rip and crosscuts. It takes some time to get used to sawdust covering the cutline, but just blow it off as you cut. Also, the blade—and this depends on whether it is a traditional Japanese saw or the new breed designed for the American market—is 50 percent thinner than blades on push-stroke saws so Western users need to adjust to the blade's flexibility. The idea of pulling—rather than pushing—a saw may be new to us, but the Japanese have successfully used this technique for thousands of years. Once you become hooked on the pull concept, it's unlikely you'll go back to a push-stroke saw!
For general carpentry or to cut ABS piping, I would recommend the 10-2312 Sharksaw with its replaceable blade. The comfortable pistol grip handle is made from ABS encased in rubber. Their 10-2440 is a double-edged saw with a straight handle and is excellent for finish work, miter cuts, and cutting plywood. Its flexible blade makes it great for under- and flush cuts such as casings or dowels, or wherever your imagination turns.
If you are unable to find these Japanese saws at your local home centers, we sell them and others in the Sharksaw collection found here.
Second, I would recommend a circular saw such as Porter Cable's Model 447 7 1/4' but you'll need two sets of good sawhorses and a saw guide to accommodate 4- and 8-foot cuts. Next, I would purchase a table saw. If you don't have much storage space, consider Ridgid's Model TS2400LS 10" table saw which folds up and can be wheeled around and stored in minimum space. A review for the Ridgid table saw can be found on my site under "Reviews." Finally, I would recommend you add a miter saw. There are many blade sizes available, but I would consider Dewalt's DW712 8 1/2" slide compound miter saw. It's a comfortable size to work with.
To answer your question about cordless tools, I recommend that you stick with corded units: they cost less than cordless and provide constant, even power unless you are considering a drill or impact driver. I hope this info will help you in selecting quality tools and in the order of your needs!
Click here to read customers' feedback. To order Japanese saws, click here or click the purchase button below!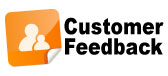 Copyright © 2004 LAF/C.R.S., Inc. All rights reserved.
Question answered by Leon A. Frechette.
[ Back to Top ]
---