Since 2000 I've tested Mantis tillers and cultivators and other Mantis power lawn and garden tools, and I always look forward to their new products. Mantis sent me their new Mantis XP tiller for review some time ago, but due to timing, weather, and workload, I was unable to even open the box until fall 2011. I have great news for Mantis lovers!
The Mantis XP 4-cycle 16-inch tiller is one bad-boy power garden tool! I'm so accustomed to their 9-inch unit that when I took this tiller out of its box, I knew right away that it would get the job done in half the time. Even better, it doesn"t require a mix of 2-cycle oil with the gas—that's a win for me and a win for the environment!
I'm a big fan of Honda motors, and the Mantis XP features a Honda 4-cycle 35cc engine. The tiller has the same look and feel as their 2-cycle 9-inch tiller—it just has wider tines so it covers more ground. It tills to a depth of 10 inches; reversing the tines will allow you to till to a shallow 2- to 3-inch depth.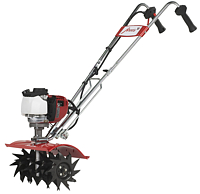 During assembly of the unit I noticed the quality of the kickstand was not up to their standard. It doesn't have the same spring strength as earlier kickstands and the two bolts used to attach the kickstand to the tiller are made of a lesser quality steel. It doesn't take much to round off the heads with an open-end wrench. When I finally got the kickstand installed, it couldn't support the weight of a 34-pound tiller; its weak springs caused the kickstand to collapse. I ended up installing the kickstand from my 20-pound 2-cycle onto the XP and purchased new bolts to replace the manufacturer's bolts. The 2-cycle kickstand's heavier springs were up to the task of supporting the XP. Thirty-four pounds is a great weight for a tiller, but it needs a stronger kickstand.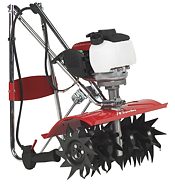 The fold-down handles make it easy to transport and store. As with all Mantis tillers, it needs a kickstand to keep it upright; it's included with the unit and requires installation along with the folding handles. The assembly instructions look great and are easy to follow.
Even though both their 2-cycle and XP units have tine speeds up to 240 RPM, it appears the XP unit is slower. However, that could just be an illusion because XP units have 16-inch tines while the 2-cycle has 9-inch tines.
I didn't expect how difficult it would be to start the motor, nor did I expect having to adjust the carburetor's idle to keep the motor from dying after it warmed up. I've never had to do this with any of the Mantis products I have tested over the years, and I was especially surprised I had to do it with a Honda motor. Mantis has always been known for easy starts, but this was not the case here.
I brought my concerns to the attention of Mantis in 2011 and after some research by their tech department, they offered me possible explanations and a solution. With regard to starting the motor—and this is only a guess—it's possible that the motor was built on the tight side and/or it took a while for the gas to fill the carburetor and/or there could have been air in the gas line. It's difficult to know for sure. Mantis did offer a solution to keeping the unit idling. I've been told that Honda tends to set the idle on the low side before the motor leaves the factory. If your tiller continues to shut down after it's warmed up, Mantis recommends turning the idle screw clockwise until it cannot turn any farther and then turn the idle screw counterclockwise three full turns—be sure that the motor is not running before making this adjustment. Once I got everything adjusted, I was up and running, but new Mantis owners shouldn't have to go through this.
The XP carries a five-year consumer warranty and a one-year money-back warranty. You can't ask for better than this.
On the bright side, this is one mean tiller. I really like how it cultivates in a wide 16-inch path. After using their 9-inch tiller for years in my garden, I really appreciate how the XP's wider tines keep it balanced and level while tilling. Mantis's patented Serpentine Tines are very aggressive in breaking the soil.
The XP sports comfort grips that feature variable speed controls and a quick shut-off at your fingertips. Its one-piece cast gearbox helps when working in rocky soil. Accessories such as the lawn dethatcher, planter/furrower, plow, plow planter/furrower combo package, and wheel set are available. I recommend the lawn dethatcher as one of your main accessories and the wheel set to help move the unit around so you don't have to pick it up.

There's no reason to discuss the XP any further because Mantis simply took their 2-cycle 9-inch tiller with a proven track record of over 30 years and made it bigger and more environmentally friendly. Yes, the price tag of $599 is on the hefty side, but it's to be expected with a Honda 4-cycle engine and 16-inch wide tines all built into a well-designed compact Mantis tiller. The Mantis XP is worth every penny—I wouldn't expect anything less from Mantis tillers!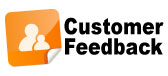 Copyright © 03/04/12 LAF/C.R.S., Inc.
All rights reserved.
Looking for home improvement Q&As? Click here!
[ Back to Top ]
Related Search Terms: Product Reviews, Mantis XP, 4-cycle tillers, electric tillers, cultivators, mantis reviews, Mantis accessories