Review Summary
Grout Grabber Co.
GG001
Grout Dustless Removal System
Priced under $25
Reviewed by Leon A. Frechette
08/07/01 Revised: 03/24/06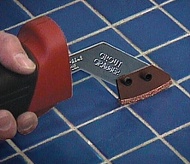 Grout Grabber - Dustless grout removal system
Are you tired of mildewed grout in the shower area? Perhaps you just want to change your grout color? Maybe you have cracked tiles or damaged grout that needs repair? Whatever your situation, I bet you have asked yourself, "how do I get the grout out from between the tiles?" You're probably wondering if there is a tool out there that can accomplish this project.
Yes, there are tools and/or accessory items that can do the job—about half a dozen or so. I've had the opportunity to use a few in my time; however, I have never worked with an accessory item like the Grout Grabber that just makes the job go so smoothly. The Grout Grabber works with a reciprocating saw. I'm a skeptic, especially knowing how the tool jumps around, but the Grout Grabber Company made a believer out of me.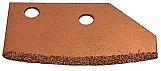 They did a great job in creating an overall design that just works hand-in-hand with the saw. It is very comfortable to use the saw in an upside-down position. The replaceable blades are 1/16" thick, which allows you to work with tiles that have a thin grout line. On the other hand, you can add a total of 4 blades to the shaft (two on each side) to cut grout lines up to 1/2" in a single path. Wider grout lines can be cut with a second path.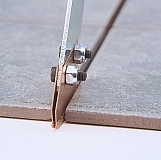 It is important to choose a blade thickness less than the joint width to prevent the tool from binding in the grout line and damaging the edge of the tile. To remove grout, approach the grout line at a low speed and cut into the joint until you reach the bottom of the joint. At the bottom of the joint, increase saw speed and pull backwards—never use at full speed. One word of caution—when approaching a grout intersection, be especially careful. A tile or two may be out of alignment and it is possible to chip a tile's edge with the tool. Pay attention, but let the tool do the work.
To extend the life of the carbide grit blade, rotate the blade to the opposite side of the shaft. Because all reciprocating saws are not the same, the performance of Grout Grabber will vary due to variable speed control. I suggest that you practice in an area that is not too visible to find the length of the saw stroke that is compatible with your grout joints. Now, if you don't have a reciprocating saw, this will give you a good excuse to purchase one. I used a cordless reciprocating saw during my tests and it worked out great because I didn't have to worry about a cord in my way.
Whether you are a homeowner or a professional, this tool will get about 300 square feet from a single blade depending on how old the grout is and the type of grout used. What's amazing is that there is very little grout dust. The dust will be very fine, so be sure to use a good shop vac or a vacuum that has a clean bag and filter to prevent blowing the dust back out into the room. If you are looking for a professional looking job that can be done quickly, then Grout Grabber is for you!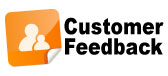 Copyright © 08/07/01 & 03/24/06 LAF/C.R.S., Inc. All rights reserved.
[ Back to Top ]
---